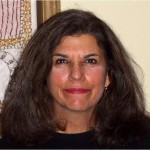 I am a registered nurse and life coach practicing in Newton, Massachusetts specializing in Asperger Syndrome,  NLD and AD/HD.  My background in special education and nursing make me uniquely qualified to support my clients.
---
Do you want to:
• Find your path?      • Achieve your goals?       • Leverage your unique strengths?
Need help for a loved one – child, teenager or adult?
I can help.
---
Develop Strategies for:
Social Connection: Get closer to the important people in your life.
Executive Function: Learn about organizing, prioritizing, delegating, reflecting and planning.
Job Satisfaction: Get along better with your boss and co-workers or find the job best for you.
Make your life easier:
Understand your strengths & challenges
Self-advocate
Plan for College/employment
Set goals & strategies
Get beyond procrastination
Recognize and reduce anxiety
Learn social skills
Learn about nutrition, exercise, staying healthy, quitting smoking, medication compliance
---
What makes me different?
Nursing/ counseling/ co-morbid mental health background/ teach families about enabling
Substance abuse experience
Over 20 years experience with different learning styles
Skype/ phone coaching for long distance
Elementary/ middle school/ college background
Bullying strategies to keep you safe
Will travel & fair rates
Saturday and Sunday appointments
Free consultation
You can count on me for:
Support
Sincerity
On-going communication( check-ins by email and/or voicemail
Accountability
---
Contact me using the form at the right of this page.  I will call you within 24 hours.  I provide a free 30 minute consultation to explore your unique concerns.
---